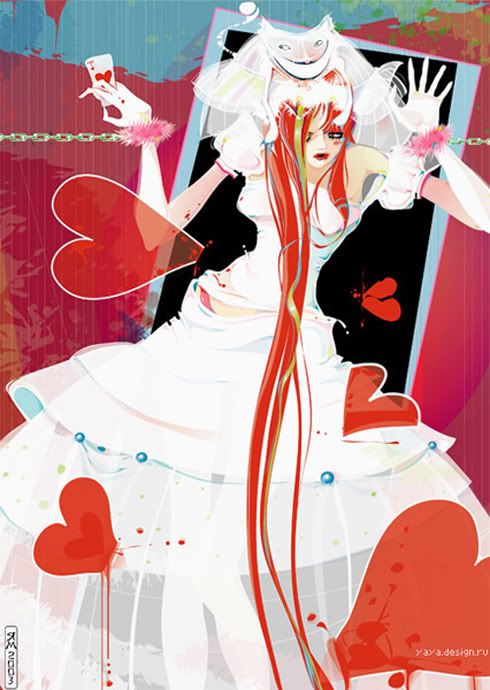 "About a dozen years ago, an old friend of mine was told by his daughter that she was going to get married. This suited him fine, but he balked at pouring untold thousands of dollars down the drain of a full-dress wedding. "I'll tell you what," he said to her. "I'll give you a choice: You can have a wedding, or you can have $30,000 to help you get started on your new life." Without a moment's hesitation, she astonished him — and me, too, when he told me the story — by replying, "I'll take the wedding.""
If only I had been given such a choice when I got married. I will say till the day I die that I was a lover of planning my wedding but not of having my wedding. In truth, I love planning weddings–hell, I love planning–but all my ideas of grandeur were always meant for paper. Sure if money was no object I would have jumped with glee at the idea of spending enough money to buy a house on a party, but money was an object when I got married, and my heart goes into palpiltations at the mere thought of spending that kind of cash for things I consider impractical–and a wedding over the down payment of a house is to me impractical.
I was personally pressured into a large wedding by my in-laws. Now don't get me wrong, my wedding was beautiful and I am grateful for all their help and monetary support in throwing the bash. Still, I could never get them to understand that I didn't want the grand wedding I was planning. I actually just wanted to plan the damn thing and then go with the smallest, tastefully cheapest version of it.
I, an American–for this occassion we'll generalize my ethnic heritage–married into an Asian family. There were so many traditions and customs on my husband's side that had to be followed that I was unable to avoid a huge wedding no matter how hard I tried. At one point my in-laws said to me–while planning the reception menu, which since that part of the wedding was paid by the groom's family actually meant I sit while they decide–that this wedding wasn't for us (myself and my husband), it was for the parents. Meaning, "You may be the one at the altar but this event is meant to showcase our (groom's family) parents status in the community."
If I had had it my way, I would have kept the money that was spent on the reception totalling $15,000 and used it for something far more practical like…oh, I don't know…a HOUSE, instead of living with my in-laws for five years! Sure my guests ate shrimp as large as their fists, and every guest–all 500 of them–had their very own lobster, and that was just the beginning of the seven course meal, but how much of that did I get back in wedding gifts–because Asian's give monetary gifts rather than gift-gifts like Americans? Yeah, that would be two grand–very generous in the face of that amount coming from so few as maybe only 300 of those guests were obligated to pay. But I would rather have had those amounts pay off in reverse.
My advice to every girl…be practical. Have your wedding but on a sensible budget. Why start off your life in debt when you could be that much better off usign the money to start a life with a house and no debtors at your back hunting you down for the money you don't have. Also, it'll save you from being personally called by me a "Silly Bitch."
One Perfect Day: The Selling of the American Wedding–Jonathan Yardley