Gilding wants an open field full of abandoned and rusted vintage cars in her hometown backyard!
Russian photographer and bloger, Ilya Varlamov, used clever lighting to capture these eerie photographs of abandoned vintage cars rusting away in this known field in Russia.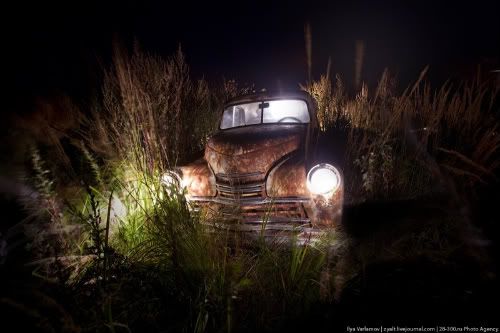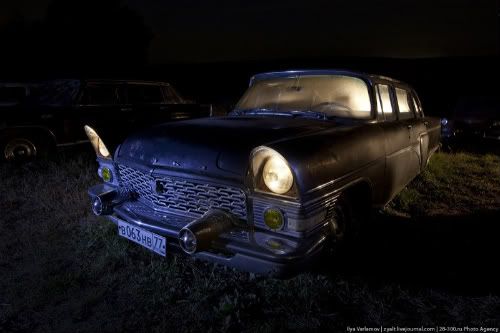 More photos from this series can be seen on English Russia or Ilya Varlamov's Livejournal.
2 Comments
Josh

said,

reminds me of my Papa's collection. haha

Gilding

said,

LOL…OMG! How could I forget about Papa's collection. I do have my very own field of rusty vintage cars! Take that Russia!