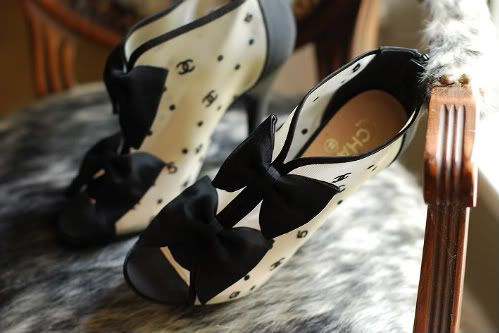 Gilding hates to admit it, but she loves the bold audacity of this child. Her sense of adventure and her genuine demeanor makes swallowing the fact that this child lives in a world that makes more money in an hour than Gilding does in a year and that she then spends it on designer clothing, shoes, and accessories with names Gilding has to sound out in syllables complete with syllabic clapping, a pleasant horse pill to choke on.
By now Gilding is sure that anyone with half an interest in fashion knows of her, but trolling through the Sea of Shoes blog today and its author, Jane Aldridge (daughter of designer Judy Aldridge), snappy fashion and quirky good looks has left Gilding feeling a bit inspired about a new wardrobe.
So guilty a pleasure as it may be, Gilding has to say, she Hearts Sea of Shoes.

"The Vampire and the Nun," Oyster, June/July 2009; ph. Baldovino Barani
Gilding the Lily was graciously given the "One Lovely Blog" award by CatMakes. And with this award comes responsibility — the award is, as Cat put it "a fantastic and organic method of recognizing interesting blogs and sharing them with the world." So where's the responsibilty in this? Now its Gilding's turn to bestow this award upon 15 of her own blog choices to share with you all. Do you know how BIG Gilding's list of favorite blogs is!
So Gilding decided that with her choices she would attach this stipulation. That the blogs had to be as organic as this awards origins — that means no major blogs that have enough foot traffic to have several contributing authors who also happen to be authors to magazines, nor are they to have any major sponsorships. These are the 15 that Gilding has chosen, in no particular order, but all of which should be visited because Gilding says so!
CatMakes
Paris Parfait
Loli Loves Venom
She Walks Softly
Gild the (Voodoo) Lily
Ullabenulla
Copyranter
Creativadoration
Bodie and Fou
Good God! Why did Gilding give herself that stipulation!?! What the HELL was she thinking!?!
Door Sixteen
Whimsy Love
Biskopsgården
gooseflesh
Pam Garrison
The Street Photography Forum
There..::sighs::..all done. Jesus! That was like pulling teeth! So, while Gilding is quite honored that her blog received the "One Lovely Blog" Award, Cat, never fucking do this to Gilding again! ;p
Image via High School Archetypes on foto decadent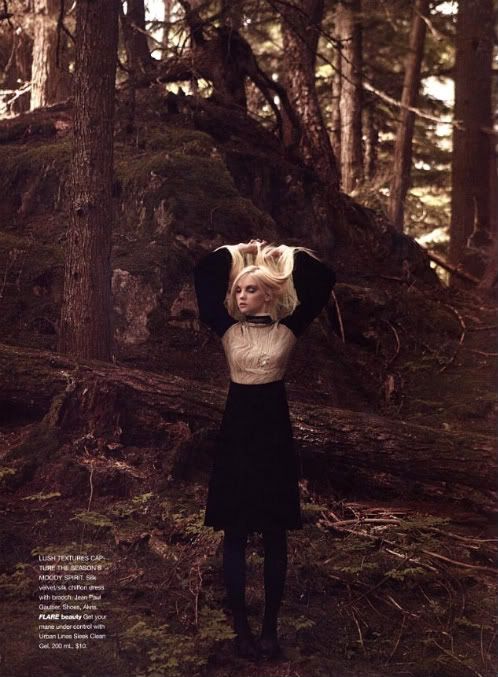 Let the hilarity ensue. Read just how fucked other people's lives are. Enjoy their pain. Go ahead. You know you want to: F*** My Life