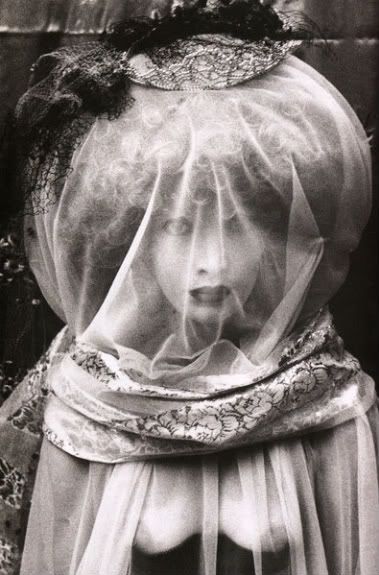 "The local school district is really hurting. We live in one of the lowest paying and poorest counties in the state. Part of the reason for this is that a large portion of the land in the county is owned by the University of Florida and is therefore tax exempt."
DeeZone makes an astute observation in but one of the facets of Florida's current education crisis. The import of this observation is Gilding's own current life changes as she and Mr. Gilding move on to University for the next stage of their life.
Last Fall we had quite a rude awakening when we toured the Fine Arts department of Florida State University. Our programs were picked and being applied for, our living arrangements had been made and contracting arrangements to modify our new home for wheelchair accessibility for Mr. Gilding were in the works. What we found there was a University whose Art department was completely inaccessible to wheelchairs and a program advisor who found it a complete and utter imposition to have us there let alone apply to their program. She was even so brazen as to tell Mr. Gilding that if he couldn't "do art the traditional way — the way its supposed to be done — then why waste your time and the program's time." The feelings of humiliation and degredation were more than words can adequately describe and is still an open wound for us. The advisor didn't see him, she didn't see an artist. She saw a wheelchair. She saw 30 years of documented complaints and AHEAD seminars and student disertations against the department for their inaccessibility staring her in the face.
For crissakes, its art — isn't the whole concept behind art about pushing the fucking boundaries! About working outside of the box!
Two of our great friends, and fellow artists, Tammy Marinuzzi and Pavel Amromin, urged us to apply to their alumn, the University of Florida.
This past weekend, Gilding & Mr. Gilding spoke with the preliminary advisors of our respective programs of study. Already being an extremely competitive school to get into, Florida's budget cuts in its current education crisis has caused Universities to become even more elitist than they already were. With this in the rise, many students, including the Gilded Duo, have chosen the path of community college to seek their Associate in Arts degree and transfer into one of these leading Universities — a path with which many Universities put priority in admitting transfer students with an A.A. over Freshman and even Sophomore applicants.
But once again, its seems as though the Arts is stonewalling for the sake of pretenciousness, and the budget cuts affecting Florida's state funded education systems is further giving them the ability — and the blanket to cover their asses. Where it used to be talent, a slam-dunk portfolio, and the GPA that make-or-break an individual's chances of getting into the Arts program of the University of their choice — in this case being University of Florida — now its course numbers…hell, its even the access to courses.
See, the purpose of the Community College, in the track of higher education, is that it is an institution with which an individual — upon graduating with their A.A. — has attained an education in all the core required classes necessarry to their major for continuing on at the University level as a junior — or in other words, entering Baccalaureate studies. However, many Universities are requiring as core requisites, courses that aren't offered at most Community Colleges, not only for attaining an A.A. in their respective field, but just not offering those courses period. Such is the case, as we learned this weekend, with the UF Digital Media and Graphic Design programs.
So where does that leave us, or any other student in the same such situation? Well, the UF advisor's suggestion — pick another University, go there, obtain those classes if they offer it, the credits may or may not be accepted by UF (and in most cases will not be), include those works in your portfolio, and being the elitists that they are, if your portfolio knocks them out of their socks they'll find some way of accepting you into the program (though probably not into the desired program of study) and let you work your way through each program until you have taken the classes you need to finally be accepted into the program you want. So why can't they let you transfer in with the classes you have and do the same? Because they don't.
Yep. That's it. That's the answer that you are supposed to accept. To do the latter is no different than what the advisor is proposing in the former — not respectively at least. The loophole that the program is latching onto is the difference of having to take a sophomore level class at the University, which they won't allow you to do because as a transfer student you are technically a junior, which means you don't have the required class you need to be accepted into the program and therefore you won't be which means you can't take classes at the University because you won't be accepted into the program. Whereas, if you take the required classes at some other University, even if the credits don't transfer, the program advisors can see from your transcript that you have taken the class and therefore to some degree have learned those expected core requisites and you can then be admitted into the program (if your portfolio impresses them) and take those same classes that you have already taken at another University again just so you can have to proper course codes necessary to graduating from the School of Fine Arts at the University of Florida.
Sound like a lot of splitting hairs. That's because it is. It's nothing more than bureaucratic bullshit. So how does the current Florida education crisis factor into this. Well, budget cuts means that less money is going to the programs within the University, which means the programs are forced to accept even less students than their elitists asshole selves already do. Less money also means that other colleges are not able to create those programs necessary as core requisites. The need for these beginning higher education institutions to seek non-existent to minimal funds to create these additional classes is further put on the backburner as the additional courses often vary from Univeristy to University (one such example is that UF requires two courses for admittance into the Digital Media and Graphic design programs that FSU does not require). The lack of continuity or uniformity between Universities may create diversity — or as they like to say without so many words, puts their quality stamp of approval on its graduates — makes it less of a priority for colleges to create the courses needed if they can't transfer to all the state's Universities across the board.
Furthermore, budget cuts have caused the acceptance rate of students into programs to be cut in drastic proportions. Last year, UF was only able to admit 1000 new applicants into its Fine Arts program. With another $1-$2 million dollars being cut from the school's budget, the University has forced the Fine Arts program to cut is acceptance rate to nearly half of what they accepted last year — that's only 500 applicant spots available for this Fall.
So what's the moral of the story here? Florida's education is a whole vat of suckage at the moment — while the Nation is funding college careers at an all time high even with the current recession, the State of Florida is pulling funds from education every chance it gets. On that note, students, go fuck an alumn and guarentee your spot at the University of your choice. And if that's not an option, then apply to the University of Central Florida in Orlando. They are a competitive school to get into as well, but current trends have shown that the school is much more open to enrollment than many of the state's other Universities are currently being.
On a totally hypocritical note, it looks like Gilding herself is in good standing to be accepted into the College of Liberal Arts & Sciences at the University of Florida for her major in English. The English program wasn't nearly as elitist as the Arts. Go figure.


Beginning quote from Deezone, "Florida Education Crisis"